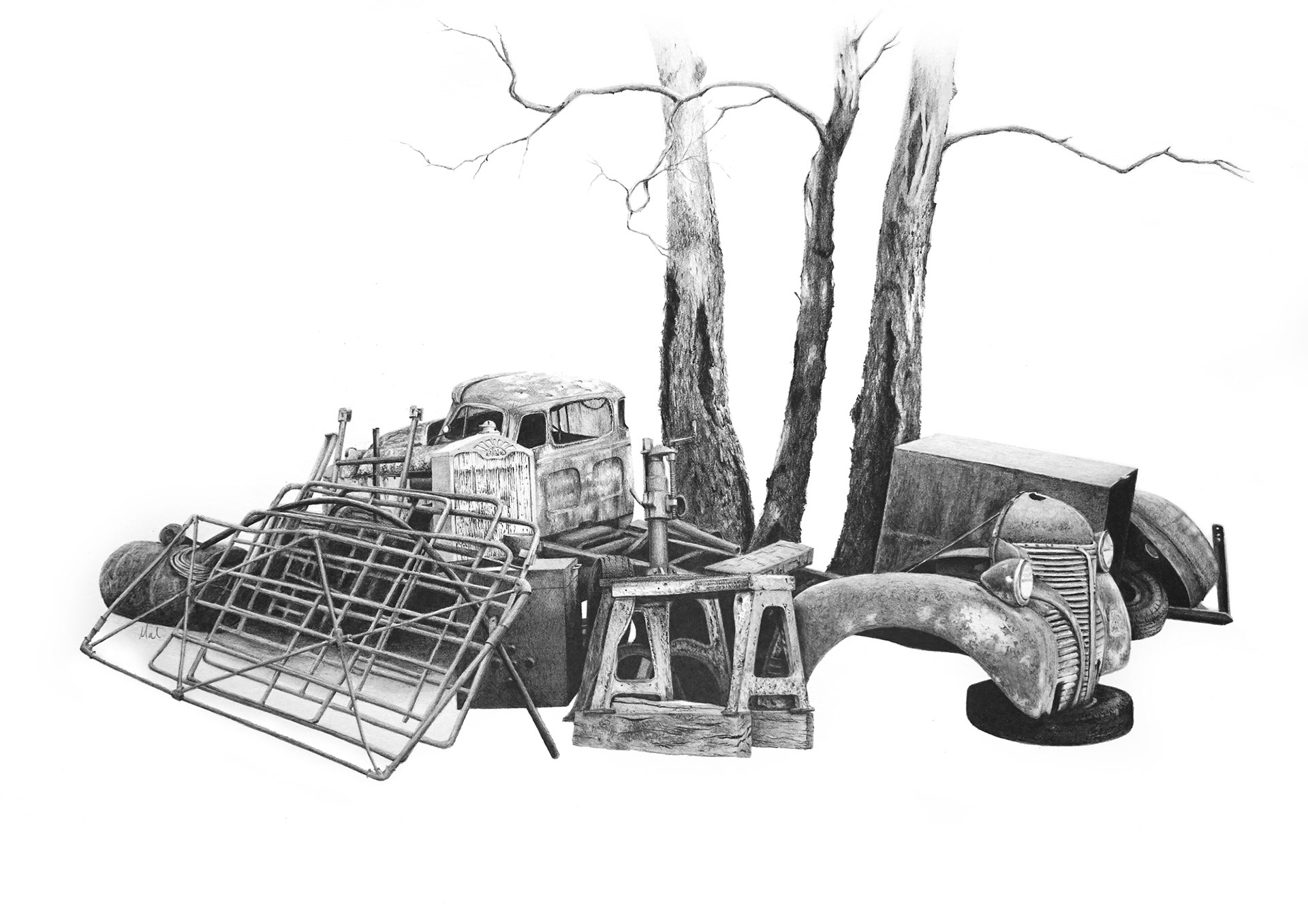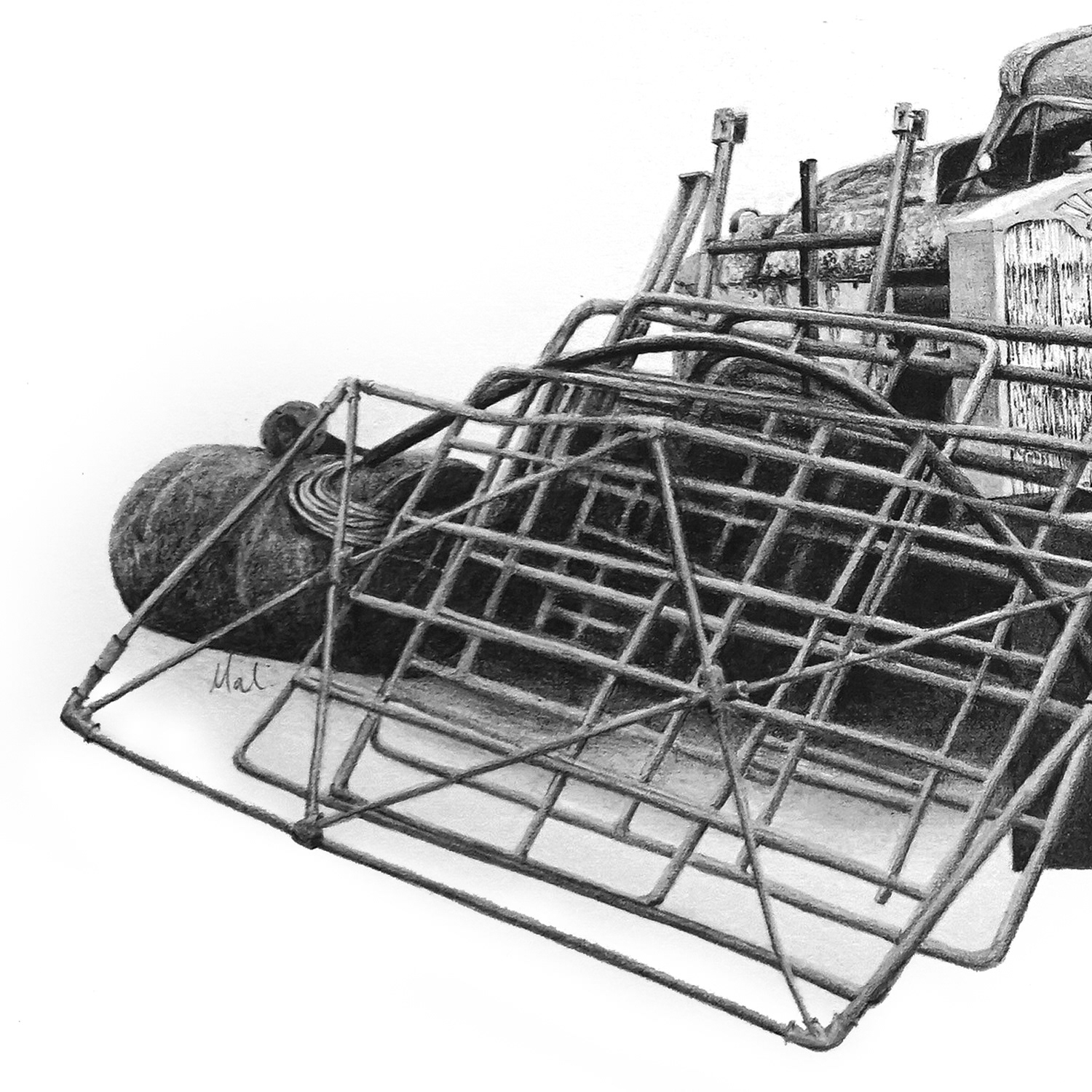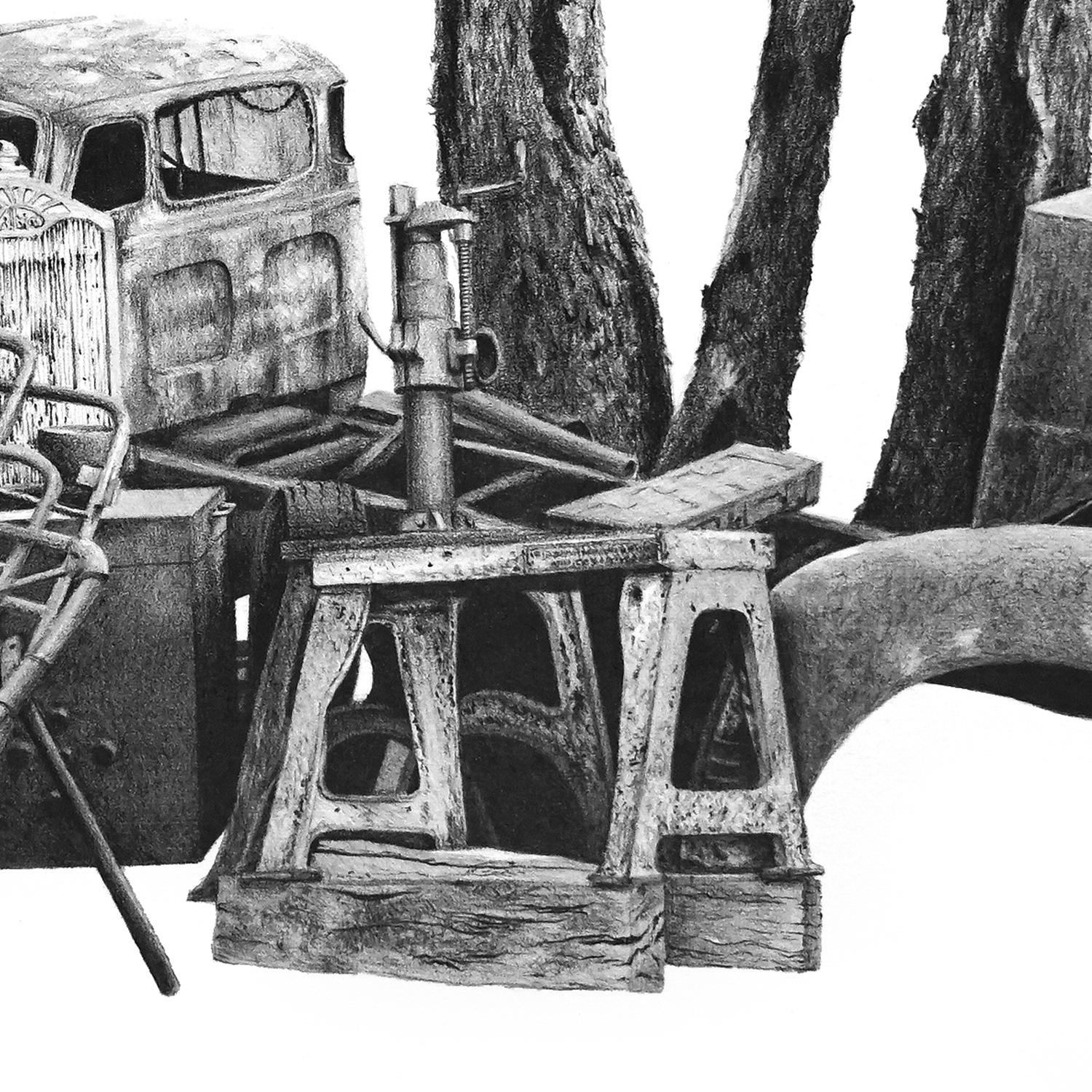 My current drawing project 'Landfill' explores a passion for detailing forgotten objects and the beauty of rusted things that are of no use any more. At the beginning of 2018 I decided to start documenting these objects, with graphite on paper.
This was also prompted by 
a recent comment
 about working as an artist from John Brack's widow, Helen Maudsley. "It's a stupid thing to be in (art). Everyone's doing things for landfill. That's what we're working for: landfill."
With this in mind, I decided to draw beautiful relics that might also, eventually end up as landfill.